10 Creative Ways To Save For Your Vacation
Updated: Jan 20, 2021
"You don't have to be rich to travel well."
~Eugene Fodor
If you say you can't afford to travel, then STOP THAT. Please don't misunderstand us, we don't encourage drowning in debt because you want to hit the road or fly the friendly skies. Our goal is to share with you fun and creative ways to save money for your travels. #wanderlust
So… no more Debbie Downer… just keep reading.
As you begin to plan you trip, understand that money and trying to budget can cause stress. But before you throw in the towel, there are many ways to save money for your adventure whether you plan to spend extravagantly or stick to a budget. #livingmybestlife
*Need a visual to keep you organized while you budget for your next vacation? Try this organizer.


We have 10 creative ways to save:


Load Money On A Gift Card
1. If you plan on traveling near the end of the year, start in January and buy a gift card. Load money on it. Put it away so you won't be tempted to use it.
Amazon is a perfect gift card purchase. Then you can buy all the traveling essentials for your trip!
Depending on how much you have put on the card, you now have 8-10 gift cards to use and are not hitting the checking account right before you leave (If traveling internationally, check card policies to be sure they are valid overseas.)
Vacation Account
2. Open a vacation account. Put a little money aside each day, each week, each month, whatever fits your budget.
Get your kids involved too. This piggy bank tracks the coins and it's a great visual for saving your coins.
Make it easy on yourself and set up an automatic transfer each month. A little goes a long way. If you can afford $10.00 a week, then you have saved $520.00 for the year.
Set Up Challenges
3. Make it fun and get family or friends involved. We have started 30 day challenges and have upped the stakes by adding a monetary prize.
We have placed an agreed upon amount "in the pot" and loser forfeits their money. If we both "win," we keep our money. We both are up to challenges and are determined not to lose.
The money that was ours to begin with, will be put in a safe place to save for our next trip! Then… the next month, a new challenge. More money to save. #Iwillnotlose
Romantic Dinners
at Home
4. Dine-in more instead of eating out. We all know how convenient it is to go pick up something on the way out or you may just be too tired to cook and decide to order in.
Let's just say you ate out everyday for lunch, you could be spending around $10.00 a day (that's cushioning it). If you challenged yourself to brown bag it for 30 days, you could pocket $300.00. That's just one month.
Your monthly brown-bag lunch just bought a plane ticket. Date night becomes cooking dinner together. Light the candles, set the table and turn on some music. This is money saved for a romantic dinner on your vacation See what we did there? Get motivated!
Need inspiration on what to make for dinner and save on ingredients? Try this cookbook: 5 ingredients or less!
Every night: Movie night!
5. Netflix / Hulu / AmazonPrime instead of a movie theater. Netflix costs around $15.00 a month while a night out to the movies (ticket, drink, popcorn) will cost about $30.00 per person.
Make movie style popcorn at home with this popcorn maker. You will feel like you are at the movies!
We love the experience of the movie theatre and smell of popcorn just like most people; however, we will put that on hold to save money for a trip. Delayed Gratification.
A month full of movies, tv shows, pj's and fuzzy socks in the comfort of your home might just become a family tradition. Again, this is about finding areas in your budget to save.
If all else fails, head to your public library. They have tons of DVDs (if you still have a DVD player), audiobooks, and actual books.. For FREE.


Lower Monthly Expenses
6. Check the home budget and see if you can save.
This is a great notebook to visually calculate your budget, tracking expenses, and financially plan.
Maybe call the cable company and see if there is a package available to lower your bill. Can you bundle your phone, internet and cable?
It doesn't hurt to ask.. It's a great way to save even just a few dollars.
Brew your own fancy drinks
7. Do you buy a fancy coffee or tea everyday? Take that money and challenge yourself to brew at home.
Place that money in a jar, so you can see it grow.. Just can't live without that perfect cup of joe?
Learn to make it at home. YouTube it.
I bought this percolator and love fresh brewed (sometimes strong) coffee. Tastes like I spent a million dollars on this "fancy" cup of coffee. Add a splash of whipped cream to your coffee and you've just upped the experience.
Need something delicious to go with your coffee? Check out our recipe blog. (*hint: the clotted cream will go well in your percolated cup of coffee... we promise). Have a scone and clotted cream to go with that fancy homemade drink!
Mobile Money Apps
8. Two apps that can make it easy to save money:
Digit: an app that automatically transfers money from your checking to your savings. It's uses an algorithm that calculates what you can transfer without causing you to overdraft. Another plus: within the app, you can set up a savings plan goal.
Qapital: app that links to your checking account. Several ways to save: set up a transfer on a weekly basis or even round up on purchases and have that amount deposited in to your account.
Yard Sale
9. Have a yard sale. You know your stuff is collecting dust.. sell it. Get the kids in on it and they can make money to use on the trip without having to ask Mom.
Another great way to sell is online. Try Facebook's Marketplace or VarageSale. Post what you need to sell, set a price, and decide where to meet.
One time yard sale or every weekend sales? This book demonstrates creative ways to sell your stuff and declutter at the same time. #peaceofmind #makingmoneysavingmoney
What is great is the person buying your treasure can meet at your house and if you aren't home, have the item on the front porch. The buyer comes and picks up this sold item and leaves money under the mat. How easy is that!! Money in your pocket!
Budget on Groceries
10. Cut back on your monthly grocery budget. If you are already dining in more, you are on the right track to saving money.
Write a grocery list. Check what you REALLY need. Use Coupons. Download the app for additional savings.
This book is a helpful guide to show you how you can max out savings when grocery shopping. Every little bit helps!
Grocery stores have ways of tricking you into spending more money. Don't get sucked in. Plan your meals for the week and buy what you need. That vacation is calling your name.. Remember?!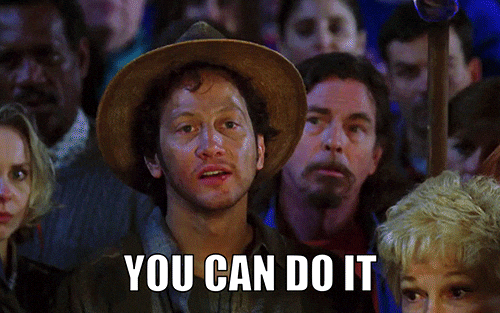 We know saving money can be daunting. Stick to it. Challenge yourself. YOU CAN DO IT! The world is waiting…
We have given you 10 easy ways to adjust your budget and save. Do you have any additional ideas? How do you save money for vacations? What was the hardest part about saving?
*This site contains affiliate links to products. We may receive a commission for purchases made through these links.
Comment on some of your savvy ways of saving money!