How to Travel with Children & Still Have A Good Time
Updated: Jan 20, 2021
Blessed are the curious for they shall have adventures. ~Louvelle Drachman


Natalie's son, Patrick, walking around the house like this for days before going on vacation.
Natalie's experience: I wanted to open up this "chapter" and be candid and brutally honest. I am not going to sugarcoat it and say that traveling with children is butterflies and rainbows for me.
Yes, I have had enjoyable and memorable vacations with the "Three Musketeers" (hubby, son and me), but have a hard time traveling with my son. It's not that my son is a horrible traveler. He's actually quite pleasant and if you want a fun flight, invite him, he's hilarious.
The thing is, (this is embarrassing to admit), I have emetophobia: an irrational fear of vomit. I am terrified of every aspect of the horrid act. I don't like to even type the word, so we will make this fast so we can move on to the fun of traveling with your lovelies. I'm also channeling Stephen King and using his word: yark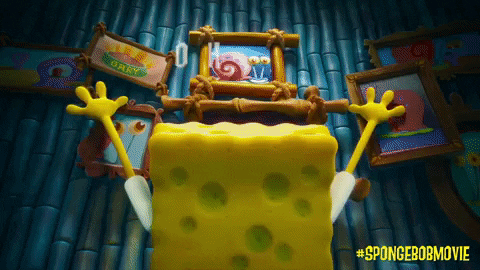 The thought of yarking sends me into a panic and I literally black out. For years, I have been to therapy over this and can't figure how to handle this debilitating fear. Also, my son gets car sick like no other and luckily my hubby handles this like a champ.
(I will be hitting on this fear in another blog post: How to travel if you have emetophobia, or irrational fears, because, for me, my love of travel trumps the fear of yarking. Stay tuned for a posting soon.)
When I thought of writing this post, I drew a blank. So, I am going to pull from my happier (non-yarking experiences. Enjoy….
READY TO TRAVEL?


Want to practice your parenting skills? Try traveling with children. *wink*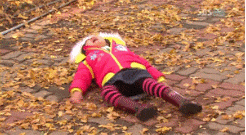 Nothing frustrates a parent more than to go on vacation and the youngin wants American food for dinner. What the what?
Or.. you have energy for miles and your child does the "limp baby" and won't stand.
Everyone watches while you either drag them, throw over your shoulder or do the one-arm scoop through the streets. Remember, you are on an adventure. You'll laugh at this later. I promise. #wheresmywine
Hot and tired. Not happy with mama!
Now, as you are drinking your wine and contemplating your travels with your child, plant that travel seed and start their world trekking while young. You are there to guide them in their quest for travel adventures.
Side Note: Don't tell them about the trip until the night before to prevent the "When are we going" tantrum.
Yes… enjoy the wine, because there's lots of information that is about to be thrown at you. Don't worry, you're a parent, you can handle it.
Two of the greatest gifts we can give our children are roots and wings. ~Hodding Carter
Natalie's son getting ready to fly. Ear phones packed? Check!
PLANNING WITH YOUR CHILD
This is a great time to plan with and involve your child in their adventure. What ideas do they have? Brainstorm places they are interested in visiting.
Help them pack their bags. Encourage their excitement. My son will walk around with his suitcase for days before we head out.
Packing cubes are a great way to keep your kids' bags organized. Keep pants/shorts in one cube and shirts in another. Easy to pack and unpack. If packing cubes are not in the budget, use gallon size zip lock bags (just put a dyer sheet in the bags to keep clothes smelling fresh and not like plastic).
Have your child pack an activity bag filled with toys, snacks, and activities to keep them busy during the "boring" moments.
Stay organized: pack everything for your child the day before you travel. Print out a packing list and check off as you go. You do not want to spend the day you head out trying to upload movies on your iPad or gathering activities all while in a frenzy.
Another thing to keep in mind: whatever you take, you will schlep around! If your child is still in a stroller, instead of taking the bigger bulkier build, take a smaller umbrella stroller. Less may be more when you are in Italy hiking up those hill towns.
If you have a diaper bag, consider taking a small backpack like this one instead so you aren't unbalanced and having to tote a bag that is constantly sliding off your shoulder. Cue the under-your-breath cussing.
Transportation: Planes, Trains, and Automobiles
Meeting the pilot
Planes:
For your peace of mind, make sure you are prepared for the airport in advance to lessen the running around, screaming, and verbal threats before dashing out the door.
Have passport, printed boarding pass, and insurance card ready to go. Stay organized with a passport wallet. Never misplace anything again!
Dress comfortably for the long travel times; i.e. soft baggy clothing
If this is the first time your child has flown, prepare them. Tell them what to expect at the airport: TSA, long lines, lots of people. Have activities for them during downtime at the airport and for the flight.
At the airport, ask the representative if there are available seats and if you are able to board early.
Wanna be a hit with the kids? Ask if you can meet the pilot and see all the controls in the cockpit.
Always… have snacks ready for the ever-hungry child! (Don't forget the wet-wipes for sticky fingers.)
Children experience jet lag just like us adults. You may have a grumpy child when you land. Just keep moving.
Who's ready to travel!
Trains:
What a great way to relax and enjoy the scenery on a train! Check with the train fare; for the most part, infants ride for free, but it varies in different countries.
You have two options for an infant and reservations. As long as the train isn't full, you won't need to reserve a seat for the infant. If it fills up, the infant will need to ride on your lap. If you don't want them to sit in your lap or you want a sleeper berth, a reservation is needed.
Children under 12 normally ride for a reduced fare and must be accompanied by an adult. Check with the train when making reservations.
Wanna go to sleep in one location and wake up in another? Try a sleeper train. Bunk beds = kid excitement! The kids can sleep and when they wake, they are ready to hit the ground running.
Automobiles:
The luxury of having a car, means more freedom and flexibility. If your child is still in a car seat, check with the rental car company in advance to see about renting a car seat as well.
Most rental companies have cars of all sizes.
If you are in the UK, plan on a stick shift and driving on the "proper" side of the road. A smaller vehicle may handle the single track roads in parts of Scotland and Ireland. (FYI: automatics, in the UK, will cost more and are a little harder to come by)
Keep the rental car neat and tidy during your trip by having bags for trash. Use a lint roller to pick up crumbs on the seats.
Enjoying the sun in Florida
When you are planning, make notes of "kid-friendly" places. Your first research project may be restaurants with kid menus, hotels with playgrounds or swimming pools because we have all been there and know that while traveling, your adorable offspring may be more interested in parks and zoos than in *yawns* a museum or a cathedral.
Two helpful websites that are a good starting point are:
Remember to have fun while you are earth trekking. Be prepared.
- Print your documents

- Think utility and function (i.e. umbrella stroller)

- Organize the kid zone (backpacks, games, snacks)

- Breathe and have fun!
And at the end of the day, your feet should be dirty, your hair messy and your eyes sparkling. ~Shanti
Comment and share any tried and true parenting hacks that have kept your sanity while traveling with the kids. We all feel your pain.