Life Lesson #10...Bartenders are Our Friends.
Updated: Jan 20, 2021
Thistles and Coos is committed to bringing you travel information that is both relevant and relatable. We love to share personal experiences as well as create actionable advice through our many travel stories. With so many sojourns over the years, we have documented what we like to call quite simply "Life Lessons."
"Everybody's got to believe in something. I believe I'll have another beer." ~ W.C. Fields
We invite you to learn from our many mistakes, observations and various stories.


Here is our Life Lesson #10…. Be (and Stay) Prepared.


When ordering a beer in Scotland be sure to say "please." Also, do your homework and order a regional beer.

#spankedtwice
As we have stated on many occasions, Natalie and I have a love of Guinness and Scotch.
Ordering a Guinness doesn't bother a bartender, except when you are in Scotland.
A trip to Pitlochry had me feeling very American. #AmericaninScotland
Pitlochry, or Baile Chloichrigh in Gaelic, is a small town in the county of Perthshire. This special place lies on the River Tummel and is known for its beautiful, pristine landscape. It became popular after a visit from Queen Victoria and Prince Albert and his purchase of an estate at Balmoral in 1852.
One visit here, you will understand why. #QueensView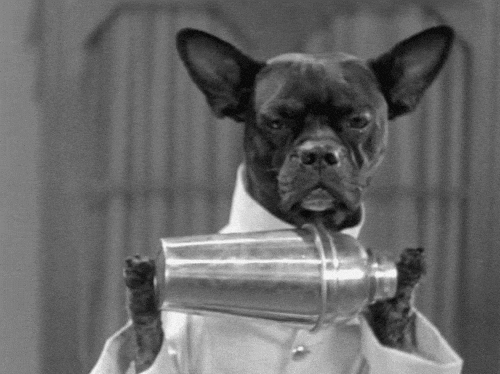 Now on to the pub where we met the best and crankiest bartender. For the sake of this story, we will call him Douglas.
Picture this… unassuming American tourists walk into a pub (and no, not the beginning of a joke) and meticulously eyeball the overwhelming assembly of ales, stouts and whisky.
Such a lovely, scintillating kaleidoscope of autumnal, copper and gold hues; burnt umbers, ochres and tawny orange and browns on display! My husband would be in heaven.
Aside: We really did walk into a pub and made our way to the bar to place our order.
At the bar, we stand there and not sure what to order and fall back on our faithful Guinness. We know we like it because it doesn't fail us, it has NEVER failed us.
Little did we know, we would be chastised for our order simply because we happen to be in Scotland.
Note to self...Scotland is very proud. Mr. Douglas was quick to relate that there are Scottish beers on tap.
Another gentleman with an amazing tattoo sleeve at the bar, a local, chimes in...
"give the girls a taste!"
We are handed a flyte of Scottish beers.
We wanted to LOVE the beers but just didn't. To our advantage, we are sign language interpreters, so we can easily disguise our reactions. Being Tennesseans, we are raised to be polite - we finished the "samples" and then ordered Guinness.
Natalie, being the true friend, takes her beer and walks to our table. Consequently, I am left to pay for the Guinness.
Before I had a chance to say anything, "Douglas" calls me out.
"You didn't say please" in his very strong Scottish accent.
I lean in and say, "I'm sorry?"
Douglas: "You didn't say please."
I think to myself, "You didn't give me a chance."
So under semi-gritted teeth and a smile, I muttered: "Please and Thank You." In my mind, I add a few choice expletives… if you know me, I do not shy away from an appropriate f-bomb.
Blame my red-hair or my heritage because I am not too keen on being told what to do, AND being told to "not be American." Before I left for this trip, I was instructed to not act "American." What the hell does that even mean? I am American, how else should I act? Douglas definitely challenged my inner filters. #ImDonaldGoToGod
Enter the stalemate and a little F-You. A gauntlet had been dropped, but I chose to be coy and "win" my way, play it to my advantage. #boobsdontfailme
He truly did not stand a chance, but I let him think he could. Guinness was still our beer of choice. Second round of beer… and we have agreed to disagree. All very civilized and respectful.
I walk to the bar AGAIN… order our Guinnesses against all common sense… say my "please and thank you" adding in a few battings of the eyes.
We now have an understanding. We are cool. #winning
He gave me my two drinks and did this quasi wink-smile. I nodded and smiled. It was a truce - this was not a surrender by any means.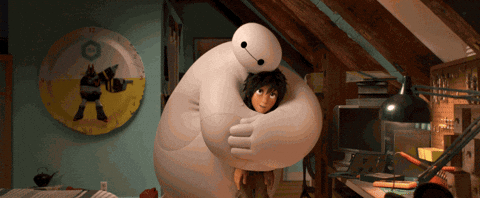 Douglas and I are fast friends, whether he knows it or not. I learned from him that I can't assume that everyone loves Americans. I am hoping he learned from me that not all Americans are assholes. We are polite, grateful and appreciate other cultures.
I fell in love with Scotland and can't say enough about this country. It is amazing and has taught me to be truly grateful for what I have and for the experiences that I have been given. #lessonlearned
I make a point to take with me this experience with Douglas and use it as a gauge for many encounters. The last thing I want to be is a "shitty" tourist. I want to leave a positive impression on whomever I meet. For my hiking friends, it's a 'leave no-trace behind' mentality.
I don't want to deny my Americanism, yet, I want to be welcomed and embraced for my kindness and gratitude I have to offer. I want this to transfer to YOU. As you travel, remember you will meet many "Douglases" and they will challenge your patience.
Let it be. It's a challenge of your character and a test of your reaction. Be that ambassador (as a representative of the United States, YOU ARE whether you like it or not) and stay positive, curious, respectful and informed.
My advice… don't react and don't take the bait. You can tweet or blog about it later because honestly, nobody truly cares what you say, but rather, it's all about how you make them feel, according to Maya Angelou.
At first, Douglas made me feel small and then I refused to let him get the upper hand. Who knew Guinness would provoke a challenge of the wills. #Ishalltauntyouasecondtime
Little did he know, this red-head grew up with 3 brothers and fights dirty. We can't take it outside, but it will be a battle of the wits. #notsicilian
We earned each other's respect and mutual friendship. I hope the next time I am in Pitlochry, he is working the bar. I will order my Guinness with a smile and a polite "please." #dotherightthingabroad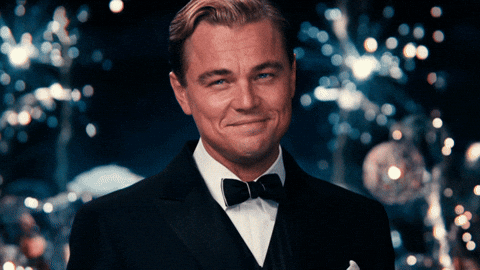 We will toast together….
"Here's tae us. Wha's like us? Damn few, and they're a'deid." ~Traditional Scottish Toast