The Perks of Car Rental in Europe
Updated: Jan 20, 2021
"Do not follow where the path may lead. Go instead where there is no path and leave a trail." ~Ralph Waldo Emerson
LIFE IS A HIGHWAY: The Perks of Car Rental in Europe
Thistles and Coos is committed to providing honest and upfront information about traveling worldwide. We want you to learn from our many crazy adventures and predicaments. It is our goal to bring you affordable and relevant reviews, how-to's, and stories.
Today, we are going to learn: the perks of car rental in Europe.
Many people tell us that they are too scared to drive in Europe because they don't know how to drive on the "wrong" side. There is nothing more "foreign" than the driver's side being on the left and driving on the "proper" side of the road. Throw in a manual transmission, roundabouts, and single track roads and you are ready for the adventure.
Not all countries drive on the "proper" side, but what you would expect in the USA. Steering wheel is on the left and you still drive on the right. The big differences are just knowing the rules of the road in the country of where you are driving.
Having a GPS is a must when taking to the roads; confirm the GPS is included in the rental. We bring our Tom Tom just in case because we are paranoid. #gettinglost
Driving into London Heathrow, I panicked when I approached an intersection with a thousand arrows. I couldn't see the "return car rental" sign and just hit the gas and turned left, up a hill, and somehow drove on (not over) railroad tracks because we didn't know where to go.
I'm screaming, knowing we were about to get struck by a train.
I can't go left. I can't go right. Only straight. *Deafening screaming*.
Somehow, I then made a turn on a road and ended up in the line with the black taxis. Dirty looks at me. Cussing at me. Gesturing me to get out of the line. Talk about an "oh sh*t" moment! #sorrynotsorry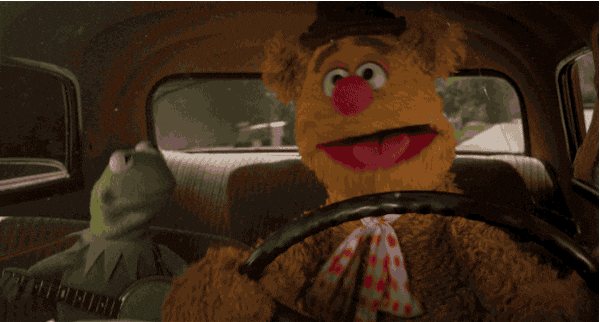 In Italy, trying to navigate maps without a GPS, we spent more time going around the roundabouts trying to figure out where we were going. Exactly how you imagine, the roundabout had twenty arrows pointing in all directions. Go around the f'ing roundabout again.
Driving equals freedom. Pick up and go anytime. Life is a Highway.
Tip: Check with the car rental company and see if the car is quipped with a GPS. If not, bring this one with you, it has been perfect for our road trips!
Everything in life is somewhere else, and you get there in a car. ~E. B. White
Healy Pass, Ireland
You will notice that some parts in Europe may be accessed only by car. They take tighter corners better. They can go in reverse at the drop of a hat. You wait on no one. No one waits on you. You wake up, head out to your car, start your engines, and DRIVE.
Many times when we are driving, we are "squirreled" easily and take backroads, or stop when we see a ruin.
One day, we drove back and forth looking for a hidden church. We tried roads, we stopped, got out, looked around, and then just decided to drive through someone's farm.
Sure enough, the church was in the farthest corner of the farm. Hello cows!
We walked among the cows and the poop. We climbed a wall. We stayed as long as we wanted. When done, we hopped in the car, and headed out to the next thing that caught our eye. Freedom. There's such beauty in that word.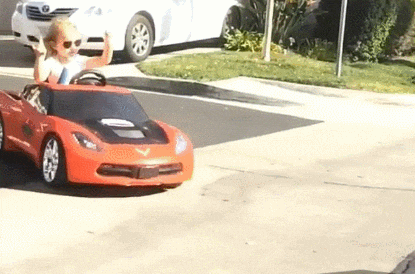 How do you choose what kind of car you want to drive? Manual? Automatic? Compact? Family sedan? Which rental car company? So glad you asked…
Map out your routes before you go with this handy dandy Atlas.
Top 4 rental car companies in Europe:
Lessons Learned:
If you use a third-party (Travelocity, Expedia, Orbitz) and buy their insurance, you will be charged twice because third-party insurance isn't honored.
Manual transmissions are cheaper than automatics. Learn how to drive one.
Another lesson learned is that many of the cars to be "hired" in the UK are a manual shift. Many people balk at the prices they would pay for an automatic. Those are few and far between. If you know how to, and feel competent enough, rent the manual shift. I
I'm right handed and with the manual shift on the left worked for me just fine. Imagine that the front of the car is flip-flopped. The steering wheel is on the right and the passenger seat is on the left. It is a weird feeling to sit in the "passenger seat" and not have the steering wheel in front of you.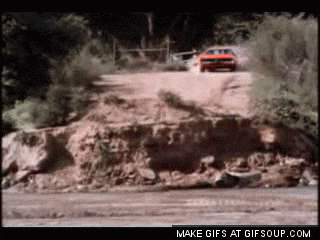 You may even stomp on the imaginary pedals to "stop" the car and then realize that there are no pedals for you there, you are the passenger! #slowdown
The set up is all the same on a regular car.
The three pedals, the turn indicator, the start are all in the same place as what you have used your entire life in America.
The only difference is the stick shift. It takes a minute to get used to it, but once you do, it will become second nature.
So, throw the bags in the back and pick up and go. See the sights and stop as many times as you would like. You will also have the squirrel moments like we have had on many of our trips, so stop and enjoy the views!
Take to the open roads and roll down the windows! Savor the wind whipping through your hair. See the scenery. Relax a little and just…. DRIVE!




Comment, Subscribe, and share your stories of travel throughout Europe!