The Hopestead BnB: a T&C review
Wherever you go becomes a part of you somehow. – Anita Desai




The Hopestead Bed and Breakfast
Every once in a while, you run across a gem and can't believe that something so magical actually exists. All the puzzle pieces seem to fall in line and once together: a masterpiece.
We travel quite a bit and stay in many different locations. One of my favorites is to stay in bed and breakfasts. Not only do you get to take a snapshot of people's lives, you get a chance to encounter new friends along life's journey.
One of the newest editions: Hurley
Since Covid (and travel restrictions), I have been researching more places in and around Tennessee to explore.
I am amazed at what this cute southern state has to offer.
One thing I do know, there is an abundance of places to stay, especially bed and breakfasts.
Located about 7 miles from downtown Lynchburg, sits an unassuming 1840's Civil War home with one heck of a history! It served as a hospital during the war between the states. #hauntedmaybe
The Hopestead Bed and Breakfast, recently opened, offers high class - topnotch lodging. The owners, Michael and Vanessa Hall, have raised the bar while running this amazing bed and breakfast. I have stayed in a hundred bed and breakfasts during my travels and so my expectations are set very high.
I look for all those little nuances that create a hygge (cozy) state of being. I ask, "Am I getting the most out of my stay?" I have to say, The Hopestead went way over and beyond on my expectations.
Like all great travelers, I have seen more than I remember, and remember more than I have seen." – Benjamin Disraeli
Coffee on the front porch #fancy
What makes this BnB so unique and memorable?
High expectations all checked off in the appropriate boxes.
Normally, you may find something you don't like from your travels, but not here. So many pros that I have to use a magnifying glass just to try and find the cons.
Let's jump in:
Website: easy to navigate, great pictures, tons of amenities (coffee station, games, movies, soaps, chocolates, rainboots, etc)! (Their website link is at the bottom of the blog). At first when I saw the prices, I gasped a bit and then decided to bite the bullet. I was hoping a bang for my buck and I was not disappointed.
Charlie watching over the place.
We arrived about 45 minutes before check-in (supposed to be at 4:00) and I was worried that I would be imposing but from the moment we pulled up, we were happily greeted by their overly friendly dogs and then by, just as friendly and gracious, Michael and Vanessa.
They offered to carry our bags and I could sigh a breath of relief because immediately, we felt at ease. #southernhospitality
Inviting Front Porch
The expansive porch caught my eye, immediately taking me back to my childhood days of my wrap-around porch. Aesthetics are important to me: the attention to detail. Several rocking chairs, a love seat, and a coffee table, along with pillows and blankets. Inviting for sure! I was ready then to kick back with a glass of wine and rock the day away.
Welcoming Entrance
Walking in the front entrance, what greeted us, along with the original doors, floors, and walls, was the beautiful music ringing through the house as well as the smell of Fall. Candles throughout the house, and not overpowering, just the right amount of perfect. #pumpkinspice
The Honey Room
The Honey Room #brightandcheery
Our room was what I would call the perfect hygge space: located on the second floor, the warm colors with pops of yellow, the openness, the bright room (without taking away from the coziness), the inviting bed with voluptuous pillows, and the most important part: the sweet touches (a basket of towels, shampoo and soaps, bottled water, and the most decadent chocolates!).
The bed was the perfect goldilocks scenario: not too hard, not too soft, just right! My son kept saying that he didn't want to leave the bed.
Normally he is an early riser and up with the roosters, but he just sank in to the bed and wanted to stay there "forever". Yes, we both slept like rocks. The best sleep as we were provided with a fan and noise machine to aide in the perfect night's sleep. #countingsheep
This is a "first" for me: the cute mouthwash dispenser and the tiny cups to use with it. (The Honey Room has it's own half bath with sink and toilet. Provided in the bathroom are towels, hand soap, mouthwash, a hairdryer, and poop-ouri.. just in case!)
Kid-Friendly
Another positive is how they respectfully treated my son. They treated him as if he were family.
They love children and it shows.
Including him in conversation and offering him cookies, water, etc. I appreciate the "little things". #kidfriendly
The hosts are friendly and accommodating
So, we are 10 for 10 on the welcome and aesthetics and it doesn't stop there.
After settling in, with lemon water in hand, we were offered to explore the grounds. I, instead, took to the porch to enjoy the scenery and the quietness of the area.
Both Vanessa and Michael joined me for entertaining conversation without imposing on my space. I noticed that in this short amount of time, they truly love people. (Thank you again for the delicious Merlot.) #frontporchsipping
Feel right-at-home
In the evening, Vanessa graciously made homemade chocolate chip cookies for us while my son and I played a game of trivia in the living room.
The hosts made sure that the house was ours to feel at home, that we didn't need to feel like we were "stuck" in our bedrooms.
With that, we, along with the other "lodgers", had the most colorful conversations. It was like coming home! #celebratemehome
Martha Stewart is in the Kitchen!
The dining room (after breakfast)
Breakfast the next morning was 5-star Michelin in my opinion with the table beautifully set. #queenforaday
On the menu was a list of choices and I decided on the shrimp and grits. I love grits and I love shrimp, and growing up in the South, I haven't had them together. OMG! It is the best! Why have I been waiting all my life for this! (Reminds me of a saying I heard growing up: "Tastes so good, it makes you wanna smack your mama!"). My son squealed that his bacon was the best ever! Points there!
Time to unplug
So in all the raining down of positives, there has to be a balance.
Only one negative that I can think of: the Wi-Fi is practically non-existent (it's something the hosts are aware of and are trying to rectify).
But, is not having Wi-Fi so bad? Don't we get away to unplug from our hectic lives? Some may think of it as a negative, but I find it a bit of a relief. It just adds to the ambience of yesteryear in this 1840 antebellum home. #relaxing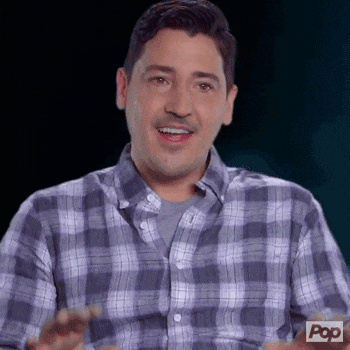 In conclusion, I loved this bed and breakfast. It hit all the positives from me so much that I just booked another night for November with my husband.

#marriagegoals




Check it out! Find your hygge. Arrive as strangers and leave as friends!
~Natalie
The Hopestead Bed and Breakfast: https://thehopestead.us/
Michael and Vanessa Hall (owners)
931-759-7050